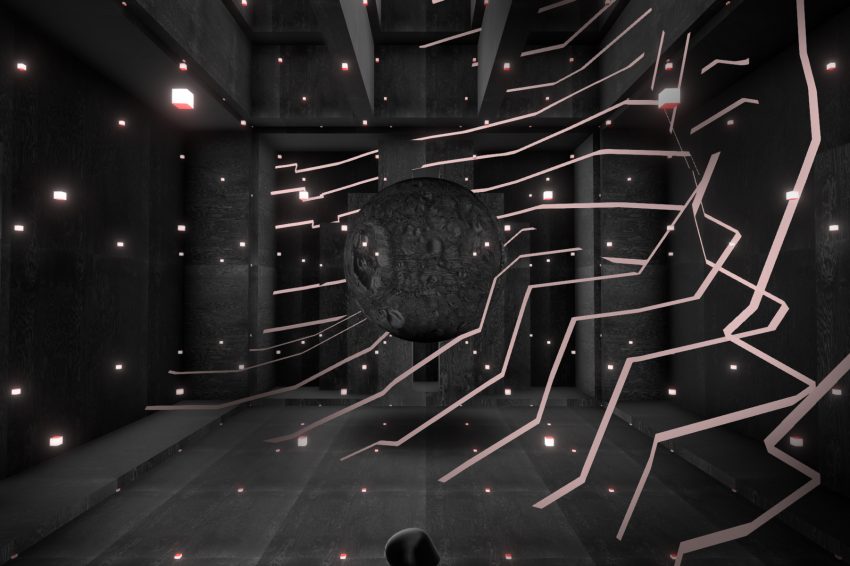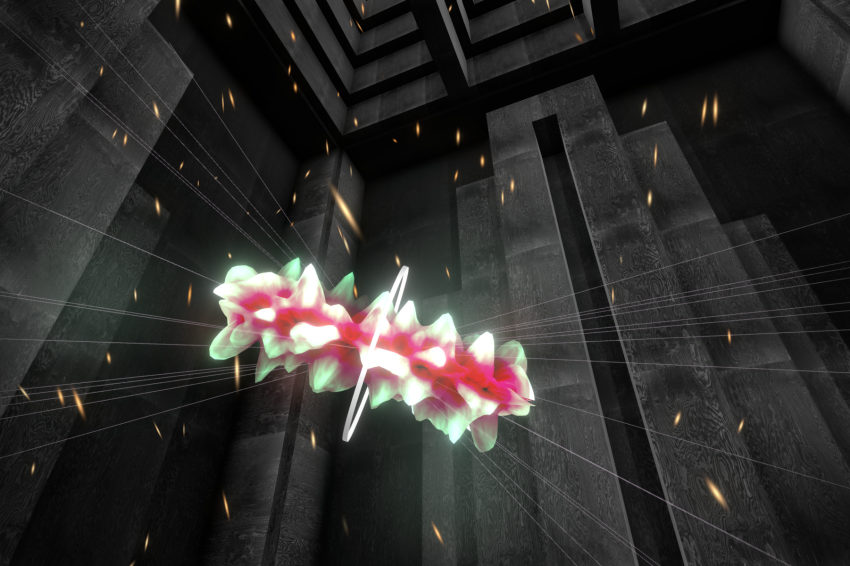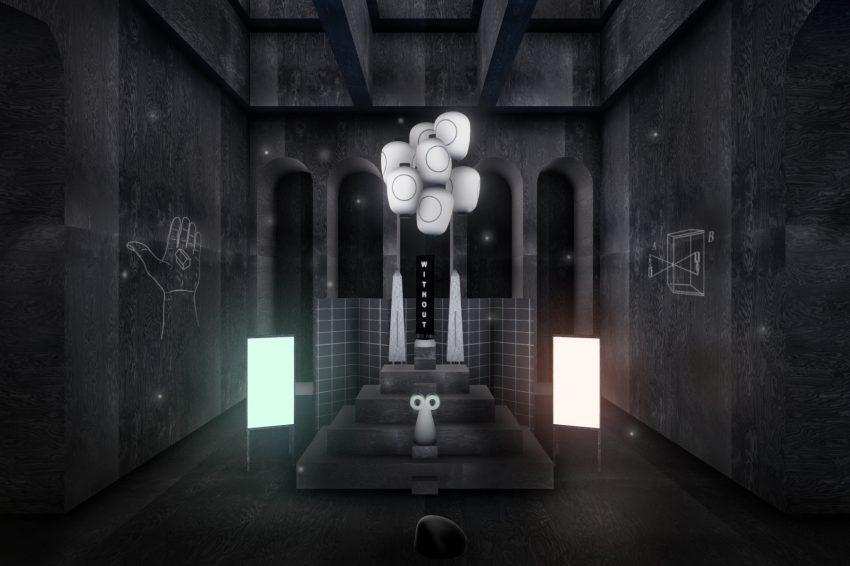 Depart, The Lacuna Shift, 2017, Still
"The Lacuna Shifts", DEPART, 2017

Angeregt von und in Zusammenarbeit mit sound:frame und OK Offenes Kulturhaus Linz entwickelten DEPART ihre jüngste Arbeit, die Virtual Reality Installation "The Lacuna Shifts".
Durch die Verwendung von Realtime 3D Environments ist es für die Künstler möglich eine immersive First-Person-Experience für das Publikum zu schaffen.
Wie bereits in ihren Arbeiten "The House Of Drift" oder "The Eidolon Splits" versuchen sie eine modulare Performance/Dramaturgie zu erzeugen, die sich für jede/n BesucherIn leicht verändert darstellt, so dass sich zwei Durchgänge nie exakt gleich präsentieren.
Inspiriert von und in Anlehnung an die Texte von Lewis Carroll werden "Alice's Adventures In Wonderland" und "Through The Looking Glass" teilweise mehr oder weniger offensichtlich zitiert oder metaphorisch referenziert.
Ähnlich wie in aktuellen Walking-Simulatoren bzw. Narrative-Exploration-Spielen wird der virtuelle Raum hier zu einer wandelbaren Bühne für die mysteriöse Ästhetik von DEPART im Spannungsfeld zwischen trügerischer Raumwahrnehmung, akustischer Halluzination und hermetischen Wortspielen.
Nach dem Anlegen des VR-Headgear startet die Reise durch ein tatsächliches "looking glass" an einen Ort hinter dem Spiegel, der sich fortwährend auf seltsame Art und Weise verändert und mittels fantastischen und surrealen Inhalten in Bild, Ton und Text auf eine faszinierende, poetische Spielwiese der Imagination verführt.
Die Steuerung dieser Erfahrung liegt im wahrsten Sinne des Wortes im Auge der Betrachtenden, denn der Blick spielt eine tragende Rolle in diesem kurzen, aber intensiven Abenteuer im Wunderland der sprechenden Dinge und beweglichen Wände.
_______________
DEPART have developed their latest work, the virtual reality installation "The Lacuna Shifts" encouraged and commissioned by sound:frame and OK Offenes Kulturhaus Linz.
Using a realtime 3D environment, the artists are able to provide an immersive first-person experience for the audience.
They try to generate a modular performance/plot which renders itself differently on repeated instances, in order to be able to present each viewer with a varied outcome.
The artwork is inspired by the writings of Lewis Carroll, whose works "Alice's Adventures In Wonderland" and "Through The Looking Glass" are referenced through metaphors or cited in more or less obvious ways.
Similar to current walking-simulators and narrative-exploration-games the virtual space becomes a wonderfully versatile for the mysterious aesthetics of DEPART in an area between deceiving spatial perception, acoustic hallucinations and hermetic wordplay.
After donning the VR headgear, a journey through an actual looking glass begins, leading to a place beyond the mirror, constantly changing in an unusual manner, all the while leading through a fascinating, poetic playground by the use of fantastic and surreal imagery, sound and poetry.
The eyes of the beholder are literally what controls the whole experience since the visitors' gaze is the main factor in this short but intense adventure in a wonderland of talking objects and moving chambers.