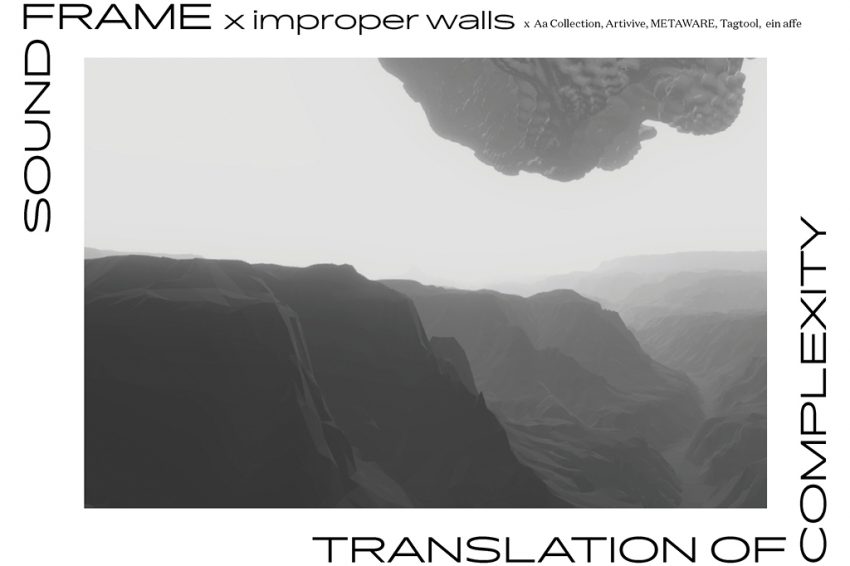 Exhibition Opening: Thursday, January 10, 6pm
Opening Performance by Cat Jimenez: Thursday, January 10
Exhibition Hours: Friday – Saturday, January 11-12, 4-9pm
Address: Reindorfgasse 42, 1150 Vienna
Benjamin Weber (src)
Benjamin studied Digital Arts at the University of Applied Arts in Vienna. As an international artist, hacker, and researcher, Benjamin is always at the forefront of emerging technologies and involved in their development. His work ranges from interactive real-time computer graphics to large-scale virtual reality simulations. He currently lives and works as an independent artist in Vienna, Austria. bw.nu
IPv4 Cube Remastered
Real-time computer graphics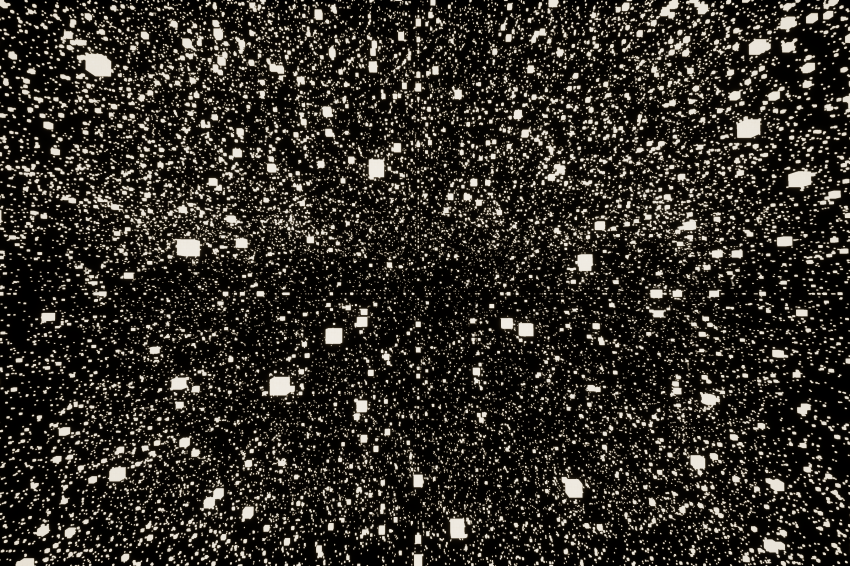 The IPv4 Cube is an artistic permutation of the IPv4 (Internet Protocol Version 4) network into three-dimensional space. In this virtual universe, actual addresses are being transformed into coordinates and translucency. This process enables the visualization both of active and of inactive parts of the internet. After inserting thousands of scanned hosts, the cube's structure starts to evolve. As a result, layers of the Internet that were entirely blacked-out become visible. Some of these layers are reserved for special purposes, others belong to the government and military. Through continuous updates of the real-time computer graphics, the IPv4 Cube will be able to detect natural disasters, war and cyber attacks. The three-dimensional vision is being extended through a sonification of each particle being echoed into space – the virtual noise.
Cat Jimenez
The Vienna based artist was born in the Philippines as Paz Katrina Jimenez and moved to Austria with her family by the age of 4. Her background in visual arts and street dance allows her to shift between the vivid culture of Hip Hop and minimalistic aesthetics of contemporary art. Since 2015 Cat is mainly working in theater and has worked with several companies like Hungry Sharks, Cie. Gervasi, Studio Nita, Dschungel, etc. and performed in festivals like sound:frame, donaufestival, Danza Bolzano and many more.
On the opening night Cat and Benjamin will transform the artwork IPv4 Cube Remastered in to a multidisciplinary  performative experience. Creating a space for dialogue between both artists, questioning the visible and invisible, this piece embodies the placement and displacement of transparencies in a metaphysical realm.
Afterlife
Afterlife is a collaborative project between Arno Deutschbauer, Herwig Scherabon, Lukas Fliszar (101), Michael Ari (101)
Arno Deutschbauer: Austrian Based Producer / Sounddesigner / Musician / Media Artist dear-no.com
Herwig Scherabon: Herwig is an award-winning visual artist and designer, who is currently based in Vienna. He is working accross various disciplines and enjoys to materialize digital things in tangible media. Due to his background in graphic design and architecture, Herwig is invested in the abstract representation of space, places and objects. The raw material for his work is often data and therefore, providing data with a voice is an intrinsic part of his process. Data needs to be crafted into a story in order to be heard. scherabon.com
101: We are a coding and design agency. We follow a straightforward concept in whatever we do. We don't work for our clients but with our clients. We are convinced that in meeting eye to eye with our clients we achieve the best results. We search for and find challenges in every project. Our aim is to surprise our clients and ourselves with ideas and solutions. 101.at
Afterlife is an immersive virtual reality experience inspired by Buddhist contemplation techniques which can be employed to temporarily escape sensory overload from our physical surroundings. Everything in this world is designed to guide our attention to simple things such as colors, light, and droning sounds or just experiencing the vastness of the space. The work, a result of the cooperation of Herwig Scherabon, Arno Deutschbauer, Michael Ari, and Lukas Fliszar, helps us to comprehend the impermanence of life and let go of what we think we have to be. The experience initiated by sound:frame invites us to just watch and abandon our thoughts, expectations, and cares.
Curated by Improper Walls and sound:frame
About Improper Walls Improper Walls is a cultural platform in the flourishing Reindorfgasse in Vienna's 15th district. We are focused on urban and contemporary art, illustration and multimedia. What makes us special: we organize exhibitions on a non-profit basis. We offer an exhibition venue for artists and support them during the whole process of preparing an art show. But that is not all. Besides the vernissages that can include live music and performances we also host and organize other cultural events and workshops, that are dedicated to social issues, always in collaboration with other creative minds. We stand for diversity: by showing young international and local artists, established and emerging ones, by welcoming visitors who are familiar with the field of art and those who are just beginning to discover it. Our gallery is appreciated by artists and visitors for its welcoming and cozy atmosphere. We love what we do and hope you will love it too.
This event is part of the group exhibition "Translation of Complexity". Find more info and all related events here.