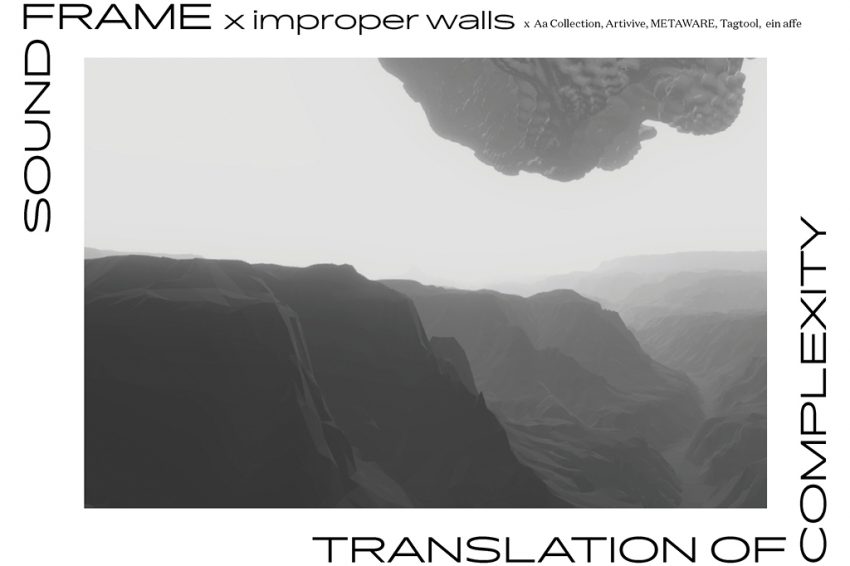 Exhibition Opening: Thursday, January 10, 6pm
Exhibition Hours: Friday – Saturday, January 11-12, 4-9pm
Address: Reindorfgasse 39, 1150 Vienna
MONOCOLOR (MNCLR)
MNCLR alias Marian Essl (*1993) is a Vienna based audiovisual artist. He explores the interrelations between sound and image in both performance-based and installation-based works. His fully generative, algorithmically created imagery oscillates between fluid, organic textures and rigid structures. He focuses on the relation between sound, image, light and space, aiming to create highly immersive audiovisual universes. Studies of media technology and experimental media, currently studying Digital Arts at the University of Applied Arts in Vienna. mnclr.com
Random Eye Movement
Audiovisual Installation
The aim of this installation was to visualize the hidden processes of memory and imagination. Both these processes are usually invisible, however, the movement of the eyes is a very significant indicator for brain activity. For example, the Rapid Eye Movement (REM) sleep is a sleep phase in which most dreams occur. So evidently, there is a link between eye movement and brain activity. Therefor, the human eye was chosen as the motive of this work.
Both the starting time of the video clips as well as the sounds are generated randomly. That's why the installation is in a state of constant flux, much like the human perceptive system.
Curated by Improper Walls
About metaware vault METAWARE is Vienna's finest place for random geek stuff! This local store in Wien 15, Reindorfgasse 39 features all the gifts and fashion for your friendly nerd. It's products are all about meta and fandoms, from 8 bit paraphernalia to hipster bags and t-shirts. Most of the products available are DIY, which makes the METAWARE a unique local store in Vienna. Furthermore, METAWARE is official vendor of Cards Against Humanity, Stay Home Club and other geeky designer brands.
This event is part of the group exhibition "Translation of Complexity". Find more info and all related events here.