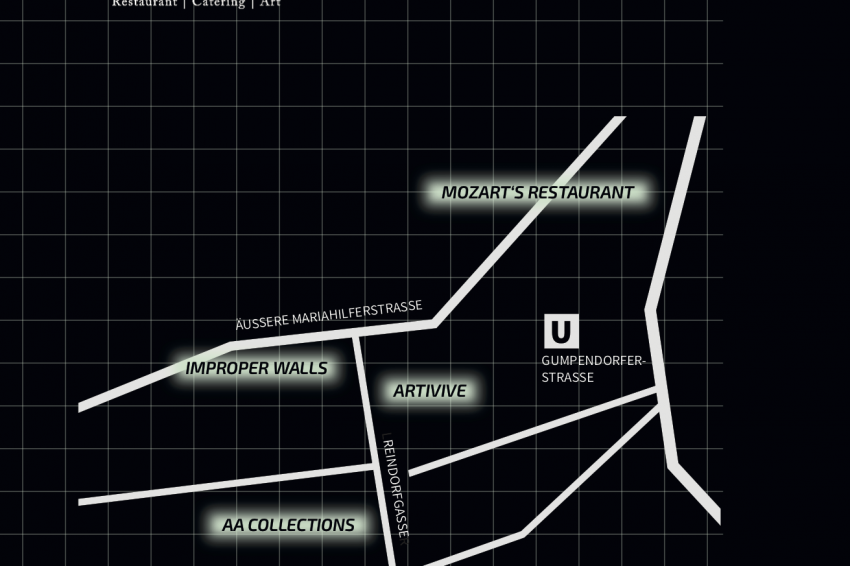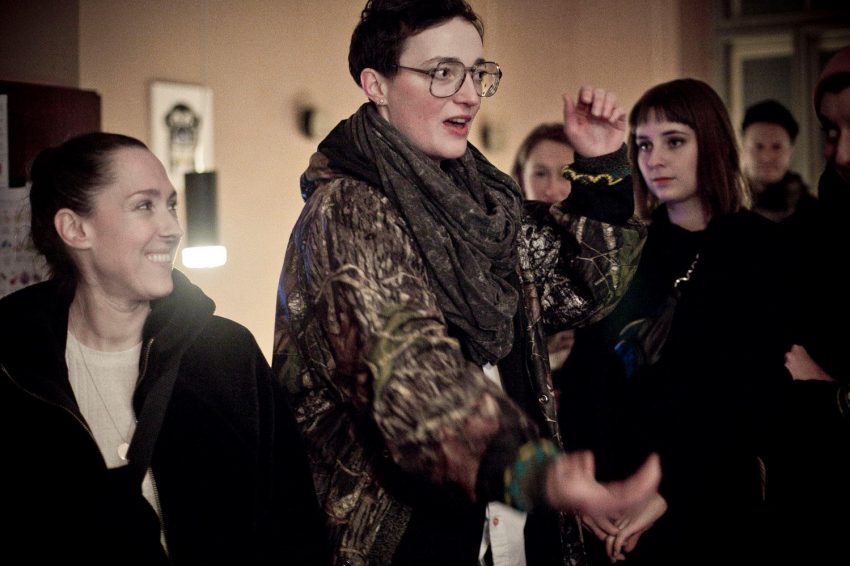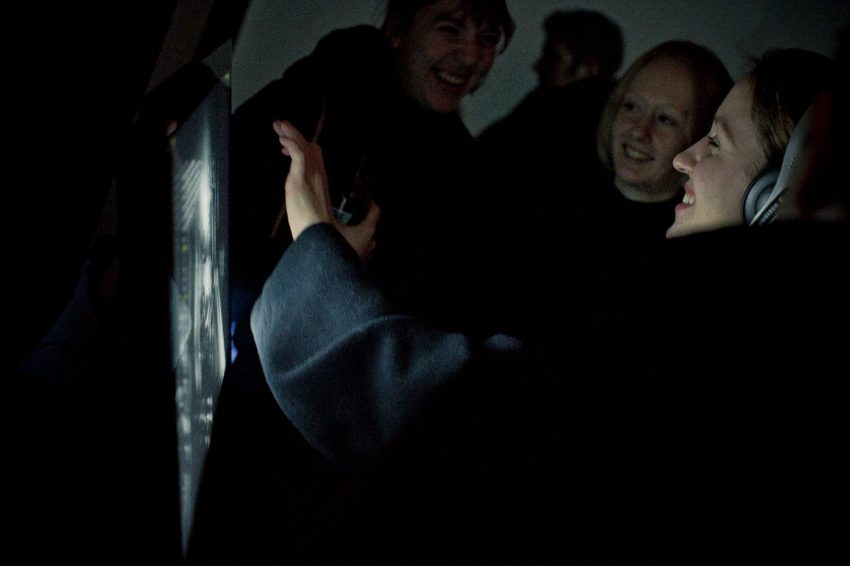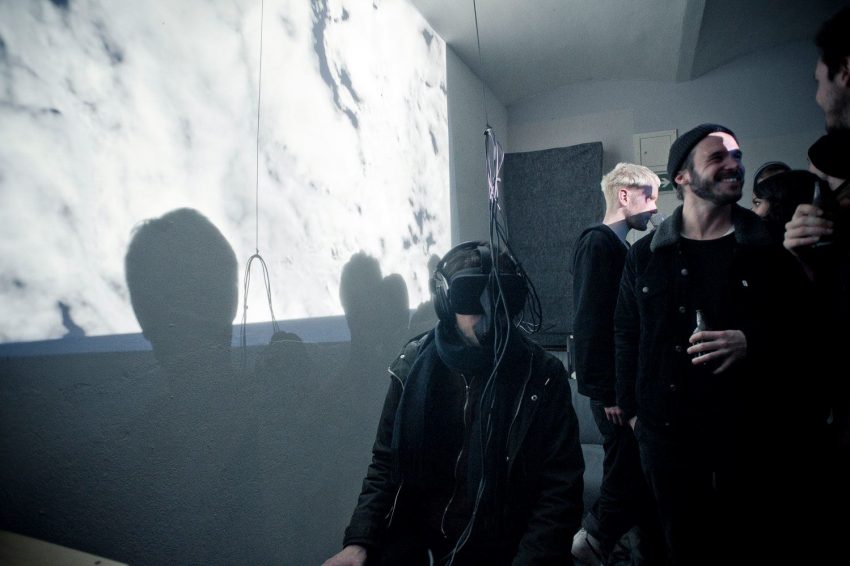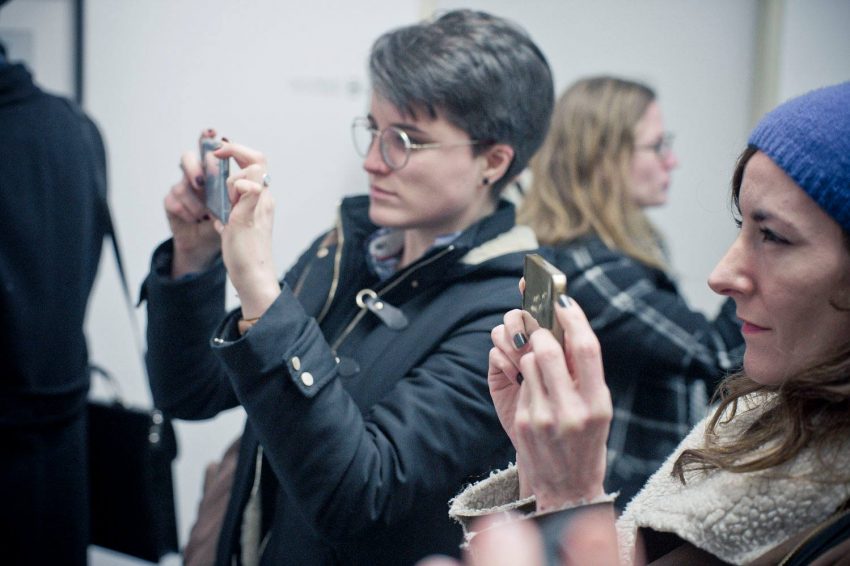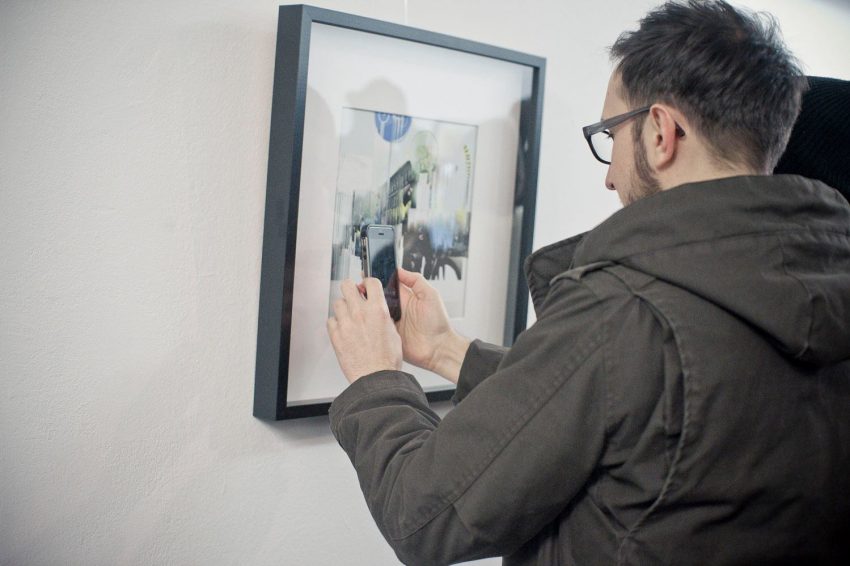 As a follow-up project to "Translation of complexity", the institutions Aa Collections, Improper Walls, Artivive, Hollerei and sound:frame jointly invite you to "Walkie Talkie". An event that aims to combine art and communication. Consisting of readings, exhibitions, performances, concerts as well as art talks and discussions, the project is to serve all kinds of cultural interests and fields with its multi-faceted programme, bringing together the fields of literature, visual arts, music and technology. The institutions located in and around Reindorfgasse in the 15th district – all within walking distance – encourage visitors to take a walk and explore the institutions on foot. The insights perceived are intended to stimulate discussion together and independently of the location. This way a new form of communication is created that simultaneously invites discovery as well as conversation. By connecting the institutions, the impressions become transportable and can be processed communicatively on foot as well as in the various locations; a way of communication that can be understood above all in the function of the "walkie-talkie", which is characterised by this mobile exchange. The area, which functions as an interface between art, technology, communication and innovation, as a field for successful cultural enterprises and as a breeding ground for emerging artists, offers the ideal conditions for this event.
Locations & Program Details:
Hollerei
(Hollergasse 9, 1150 Wien)
hosted by sound:frame festival (panel discussion)
Virtual and Augmented Reality as an artistic medium and a tool for communication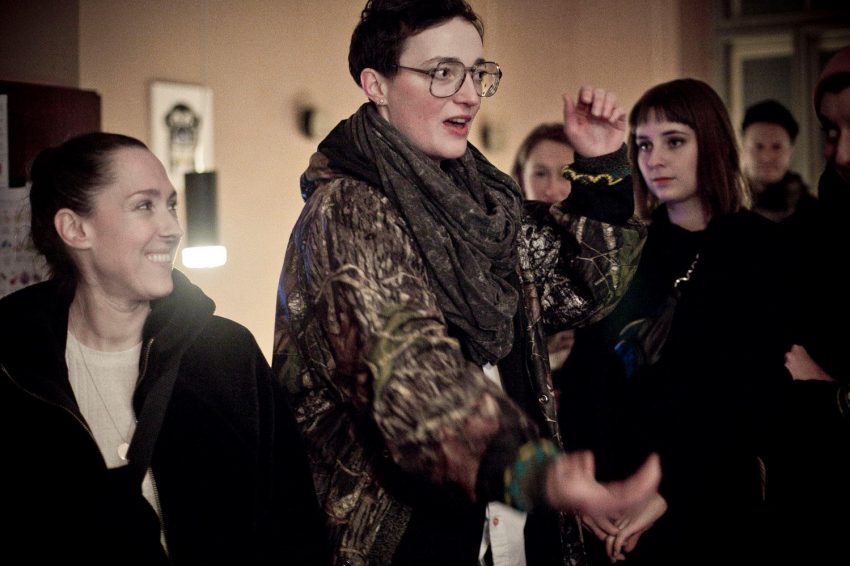 Can Virtual Reality be seen as the new tool for digital artistic approaches, the creation of immersive experiences and thus also a new medium of communication? Current exciting Austrian and international examples show what potential VR can develop in dramaturgical, content based and technical terms.
VR makes it possible to immerse the audience in a new and completely different world in which the laws of physics seem to be turned upside down. What are the opportunities and challenges in storytelling, art production and communication?
Moderation: Eva Fischer (sound:frame)
Gabriella Chihan Stanley (XR Vienna, VRISCH)
Franziska Bruckner (Fh St. Pölten – Department Media & Digital Technologies)
Gregor Ladenhauf (Depart – "The Lacuna Shifts" VR Experience)
Aa Collections
(Reindorfgasse 9/2/R01, 1150 Wien)
Candy Crush (Reading/Exhibition/Concert)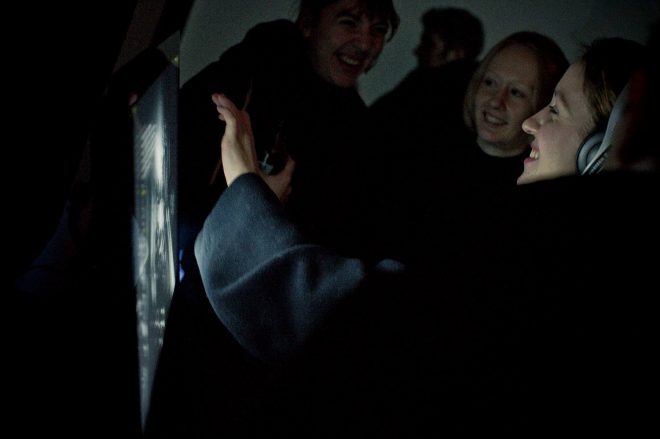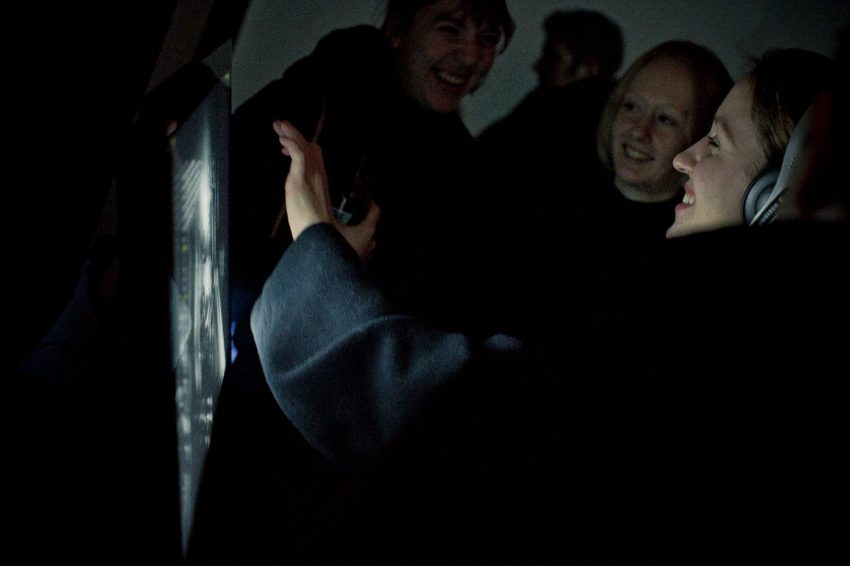 The Exhibition will show artworks around the topic sugar crazy world, candy and the bitter sweet crush after the chocolate glazed high. As a contrast to the sweet imagery of the artworks we will present Lydia Haider, Austrian writer, who published this year the book "Am Ball" and last year the bestselling essay collection "Wahrlich fuck you du Sau, bist du komplett zugeschissen in deinem Leib drin". The artworks are displayed by the artist and music pedal effect designer Adam Cohen.
???????? ??? ?????
(Reindorfgasse 38, 1150 Wien)
????????? ??????? ?????? ?????????? (Interactive Exhibition)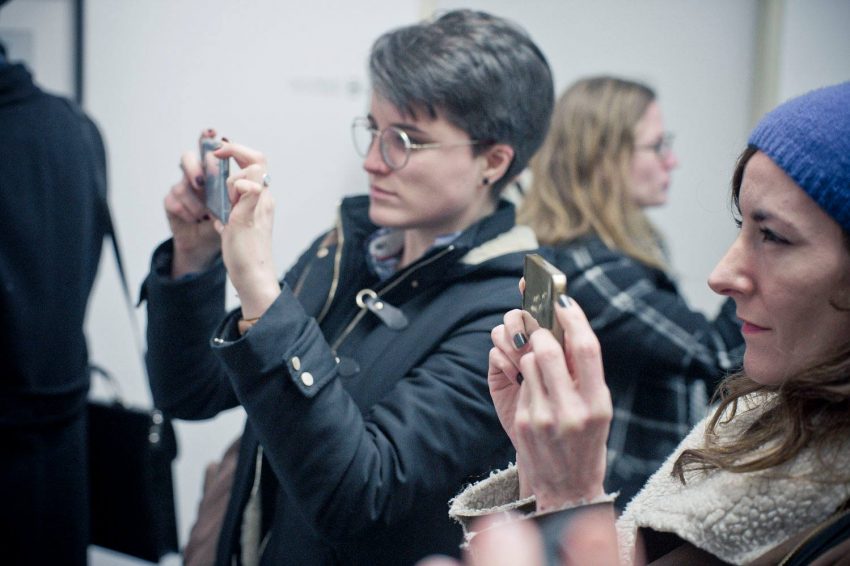 The open call group show curated by Artivive App and Improper Walls is dedicated to Augmented Reality (AR) posters designs. Through the free app Artivive, people will be invited to "unlock" the animated layer of the posters. Animated posters create a new narrative space: typography and images break their bidimensional boundaries and start moving in the space of the viewer. The AR tool Artivive allows creatives to include a digital layer of animations and sound to their poster design. The original haptics of the poster design stays untouched while the digital layer can be unlocked only through a smartphone and tablet. Posters become a medium for performative art. Advertisements become an artwork, a performance to be experienced.
Featured artists: Aljoscha Höhborn, Alona Vinç, Anna Froese, Asta Cink, Balázs Pusztai, Herwig Scherabon, Katja Protchenko, Lucas Hesse, Marian Fitz, Mario Naegele, Simon Kubik, imam m ridwan
Improper Walls
(Reindorfgasse 42, 1150 Wien)
No offense, but… – (5th Anniversary of Improper Walls, exhibition, music performance)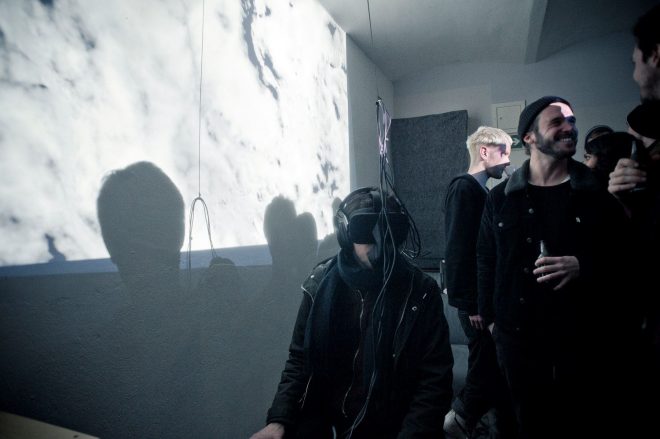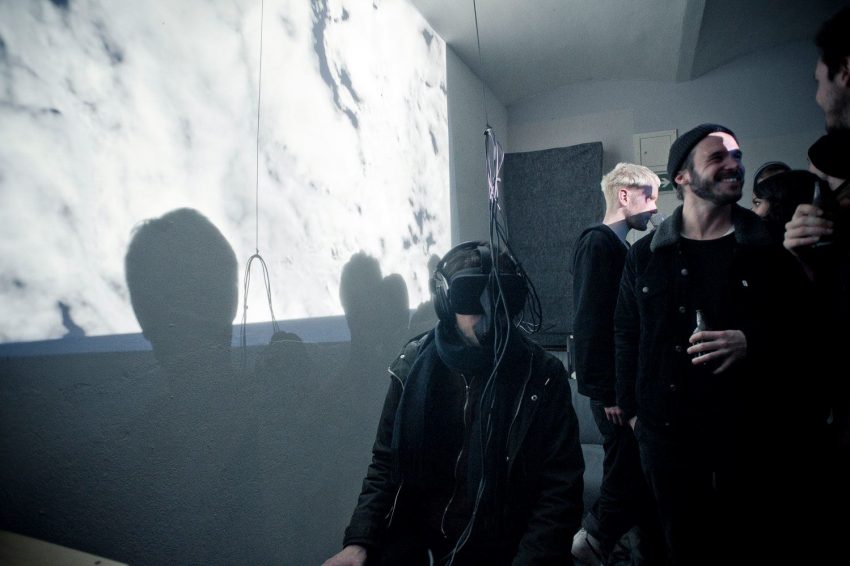 In the exhibition "No offense, but…" the artists take part with works which they themselves perceive as offensive or which they perceive as offensive for the viewer. The reaction of the audience is thus part of the exhibition, whose personal view of offensive functions as a measure of its own. The individual and thus also subjective emotion is directly provoked and made personally tangible to the recipient. In addition, it is possible to question in direct exchange what can be generally offensive and what is based on personal views and experiences. The multi-faceted emotion of "feeling offended" is put into different individual contexts, in which the viewer has the possibility to question his own personal feeling and to view it from a different perspective.
Music performance by osive + Kerosin95.
Mozart
(Haidmannsgasse 8, 1150 Wien)
Cocktails and Surprise Act
____________________
16.05.2019 Program and schedule
17:00 Opening at all locations: Improper Walls / Artivive Art Space / Aa Collections / Hollerei
17:30 Welcoming address with District Council / Basis Kultur Wien / Festival Direction @ Hollerei
17:40 Start of the panel discussion + Q&A under the direction of sound:frame @ Hollerei
19:30 Performance / Reading @ Aa Collections
20:15 Exhibition opening @Artivive Art Space
21:00 Music performance @Improper Walls
22:00 After Party @ Mozart
____________________
With friendly support of Basis.Kultur.Wien Kultur.Vor.Ort and BV 15
www.aacollections.net
https://improperwalls.com
https://artivive.com
https://hollerei.at
http://soundframe.at