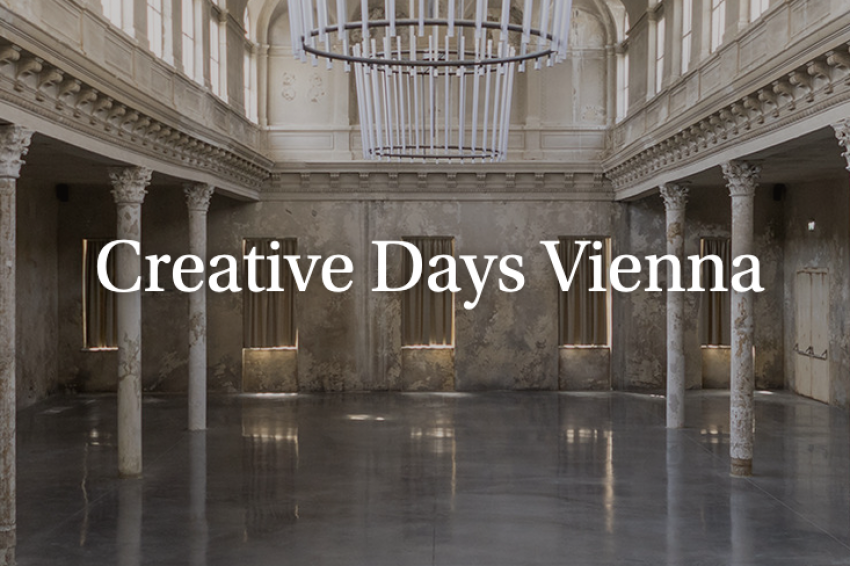 The Creative Days Vienna bring together international creatives  for two days in Vienna
The participants of the Creative Days Vienna are currently providing groundbreaking impulses for architecture, design, film, gaming, fashion, music and the visual arts. Their work focuses on current issues concerning the effects of the latest technological and social developments on the creative industries and the associated opportunities and challenges.
On 13 and 14 June 2019, a selection of top-class experts will be exchanging ideas in the REAKTOR Vienna during talks, labs, networking sessions and tours.
Featuring:
Julia Kaganskiy, Julia Körner, Severin Matusek, Paul Feigelfeld, Gabriella Chihan-Stanley, Eva Fischer, Simon Caspersen, Sebastian Brauneis, Marie Mayoly and many, many more.
Find more infos about the programm HERE
Register HERE
Wirtschaftsagentur Team:
Julia Hürner
Alice Jakubasch
Elisabeth Noever-Ginthör
Alena Schmuck
Elisa Stockinger
Heinz Wolf
sound:frame Team:
Tina Bauer
Eva Fischer
Philipp Forthuber
Ella Guggenbichler
Matthias K. Heschl (STUDIO 1f.)
Alicia Panholzer
Antonia Pichl
Christian Sundl
Gastro:
Venue: