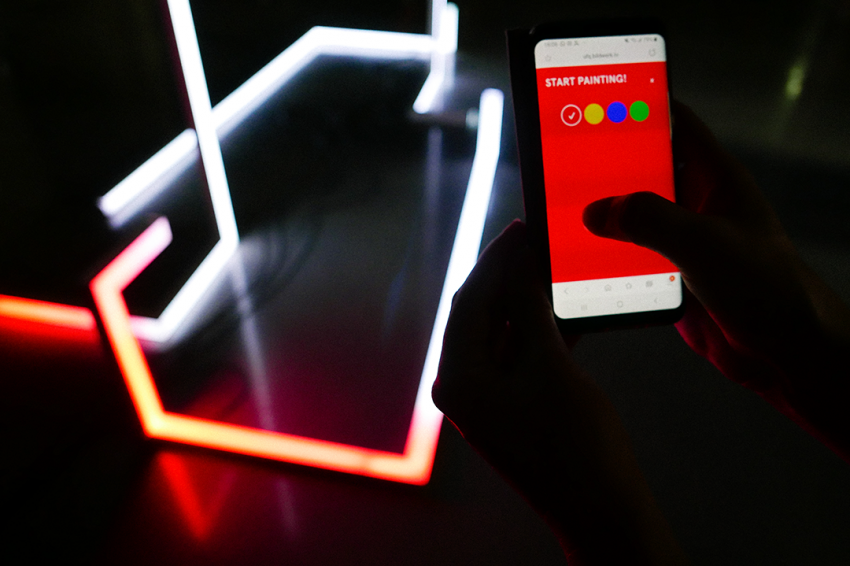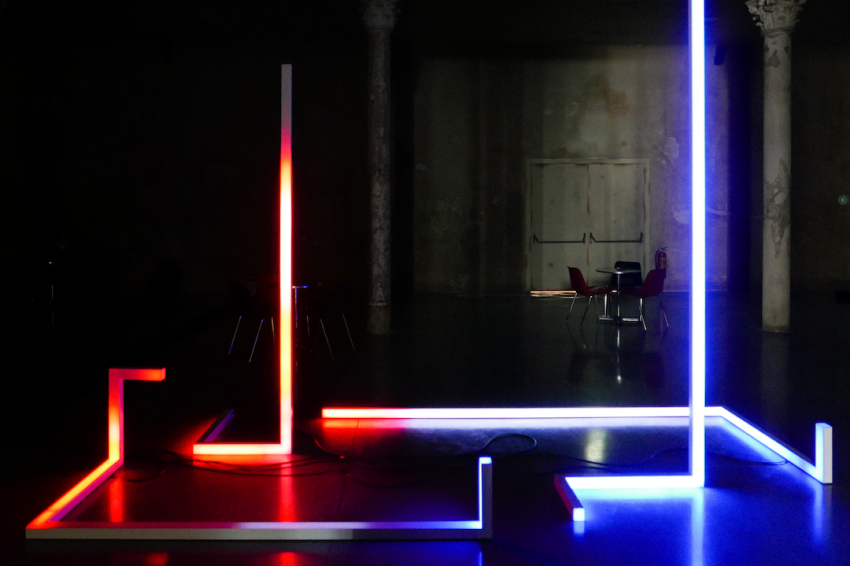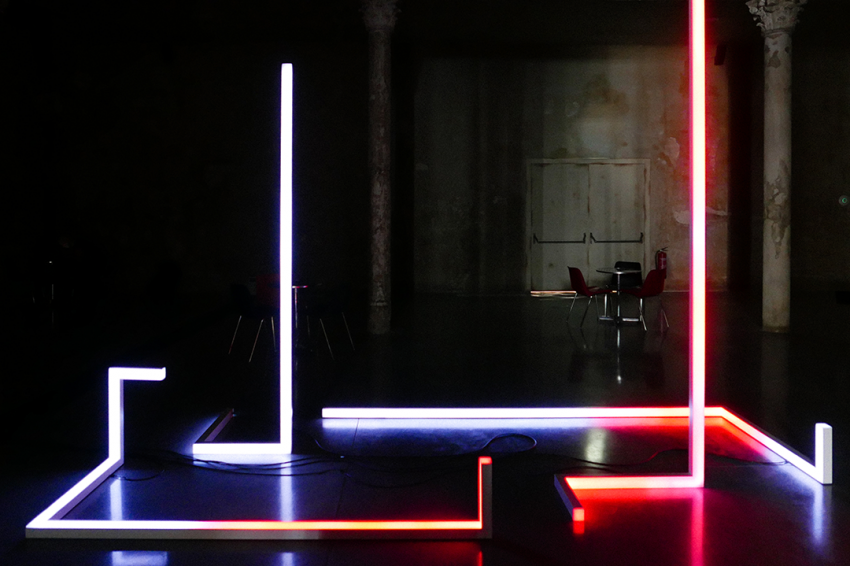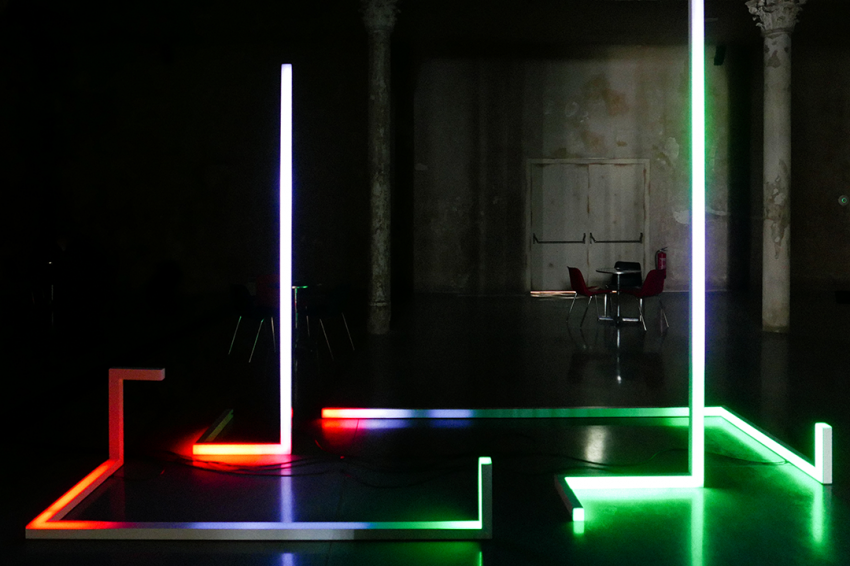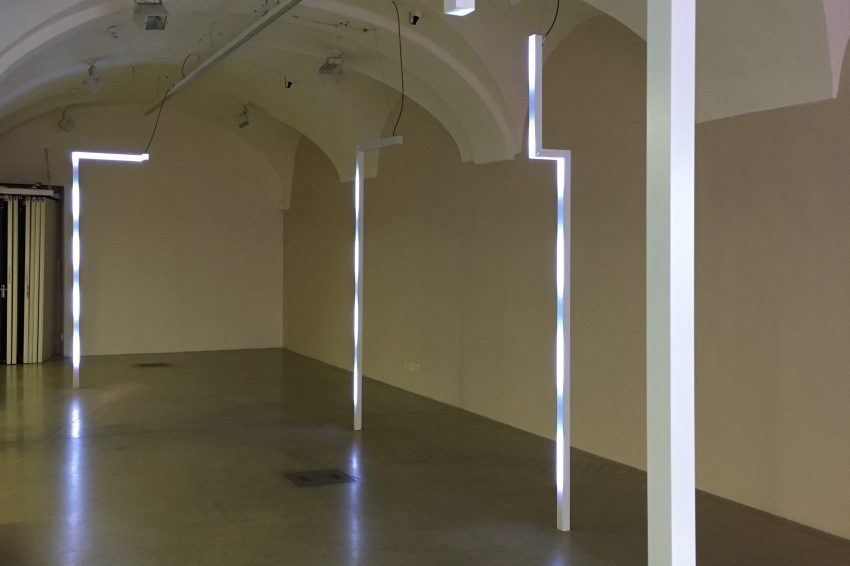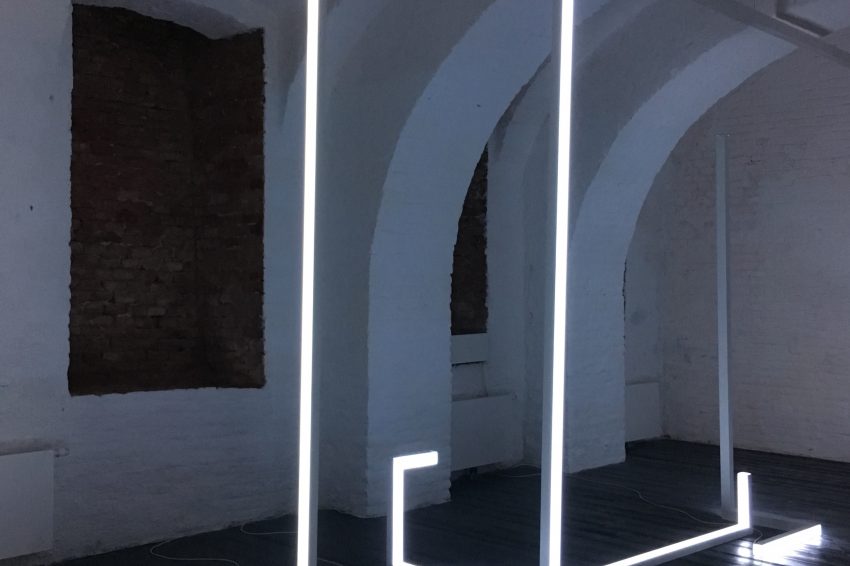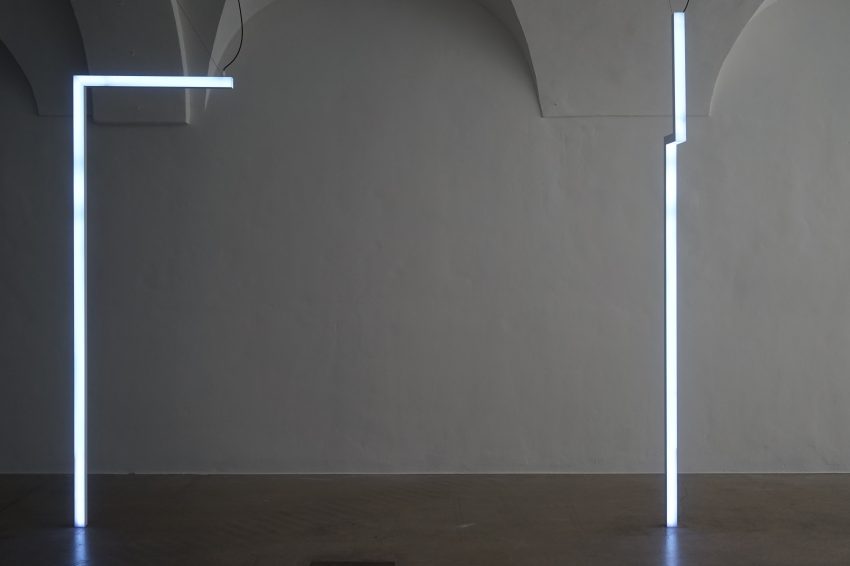 a site-specific installation for the Creative Days Vienna
commissioned by sound:frame
The installation "un/framing re_questions" questions the qualities of space. Different, simple lines, which form fragments of rectangular shapes, seem to shine from the inside out.
Via their smartphone, the participants can influence the LED installation and control the light. This creates the impression that the light would flow organically across the open structure of the room installation.
"un/framing re_questions"
aluminium, Led-Stripes, acrylic glass
Computer Based Programming and Hardware
2019
Gerald Moser
Born 1977 in Steyr, Austria
Studied at the University of Art, Linz and
at the University for Applied Arts, Vienna
Lives and works in Vienna, Austria
Interdisciplinarity and complex multilayers are the main characteristics of Gerald Moser's integral works. His project-specific identity shifts from artist to curator to exhibition designer, explaining his focus on a dialogue between genres. Aiming to enable new ways of perception and point of views, he dismisses all labels as well as the blank and non-obvious: In the midst, he establishes a field full of tension yet a room to be filled with one's experiences.
Manifestations of all forms are welcome to embody his personal credo: "Purpose and Scepsis". Gerald's involvements with the relationship of space and time, with an alternate awareness, with performative as well as with participative matters are subject to the oeuvre, the producer and the recipients – addressing all levels, mixing roles. His works often turn out to be manuals for the audience, inviting people to approach his work not only through the eyes, but emotionally, and with all their being.
Website: geraldmoser.net
Bildwerk
is an interdisciplinary studio in the heart of Vienna that combines visual art, interaction design and cutting-edge technologies to create smart multimedia experiences. The collective enlivens digital ideas for clients in the fields of culture, industry and the public sector, who want to present themselves in individual and innovative ways. Together with a broad network of out-of-the-box thinkers from behind the scenes, our team creates holistic sensory worlds of experiences for exhibitions, trade fairs and events as well as in public spaces.
Website: bildwerk.tv
°