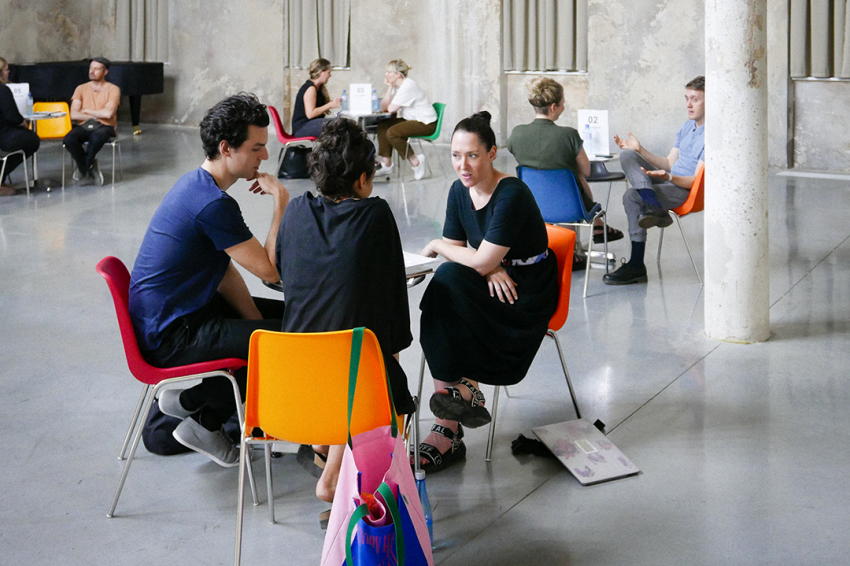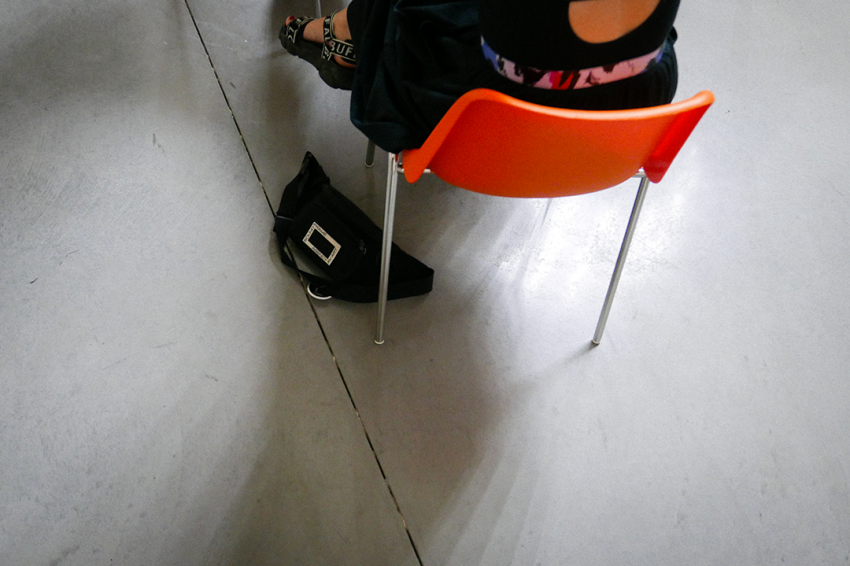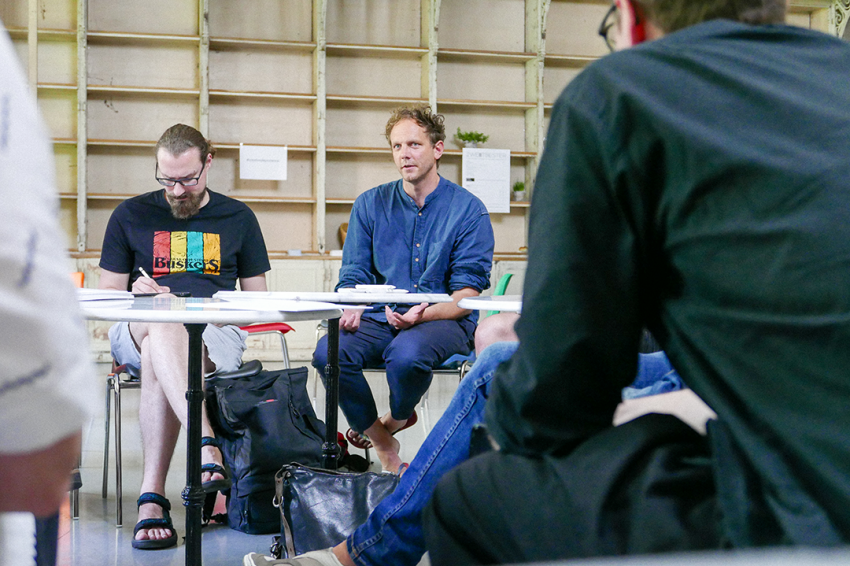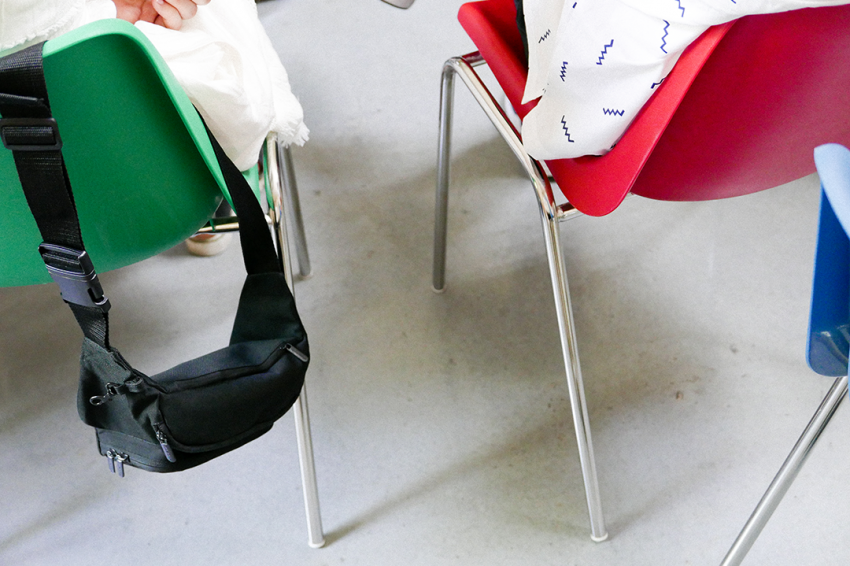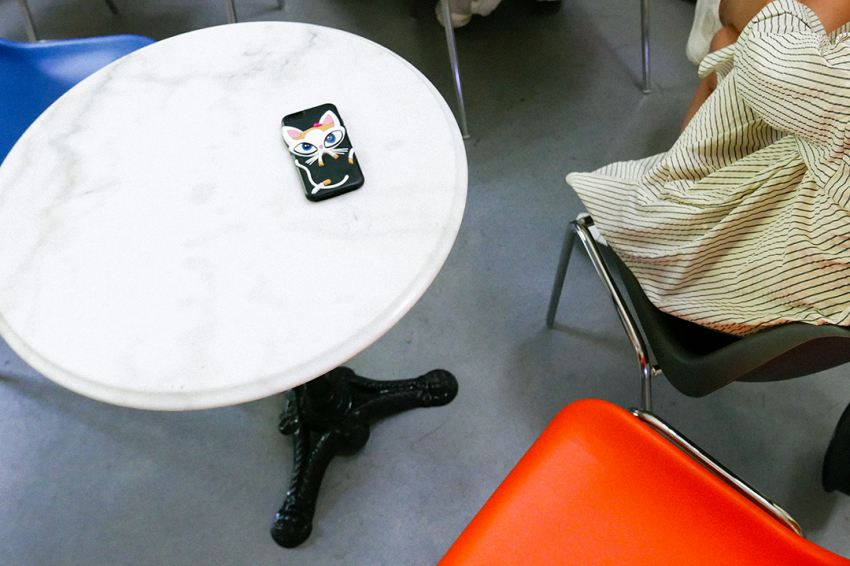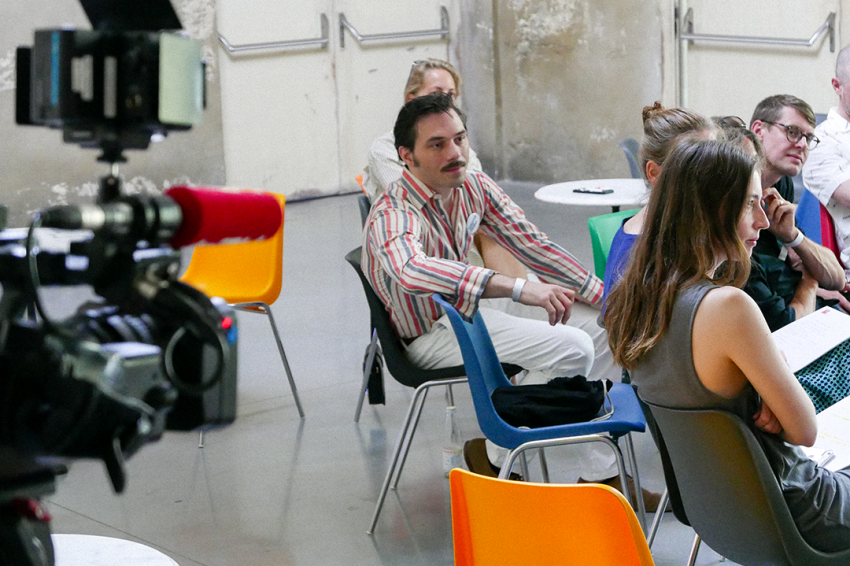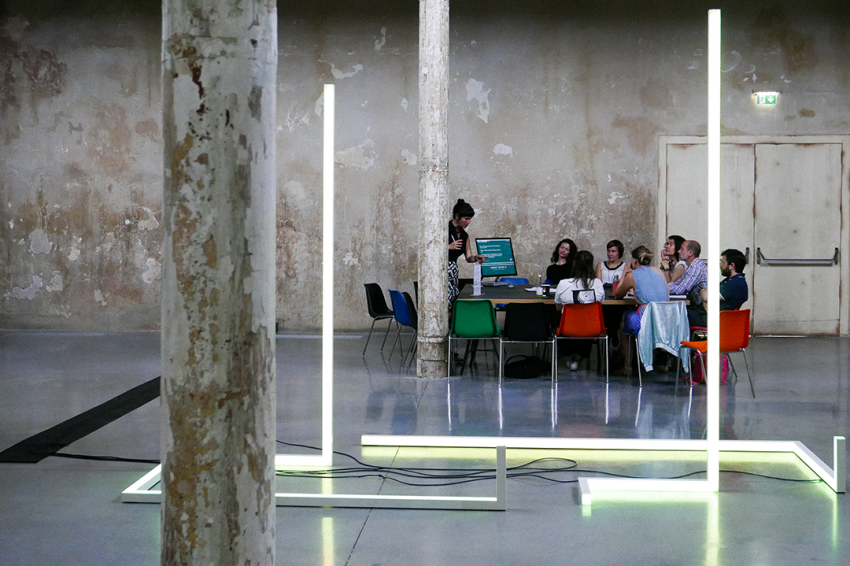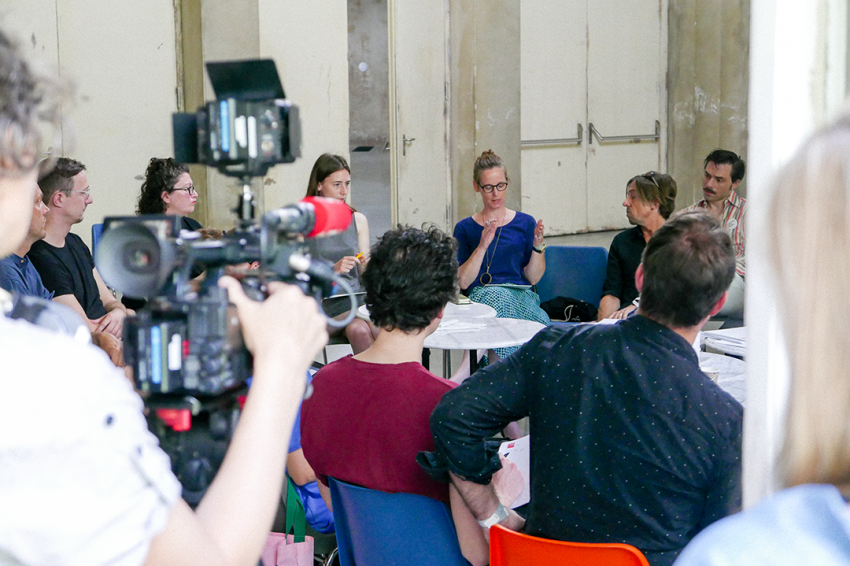 Lab:
"Storytelling & Experience Design in the Digital Age"
Vienna Business Agency x sound:frame
Immersive media and the discussion of expansive space experiences or virtual experiences enable new approaches to storytelling. Together with sound:frame, the Vienna Business Agency will be launching a departure Challenge on the topic of Storytelling & Experience Design in the Digital Age. In the lab held on June 13 as part of the Creative Days Vienna at Reaktor, experts from various fields discussed and developed new possibilities of storytelling and experiences.
Oscillating between the keywords and concepts of "presence," "(spatial) experience design," and "linear as well as all-new forms of storytelling," the round table participants from multiple creative fields addressed questions such as: What can new media do that the old ones cannot? How does classical film or theater function in terms of content and structure, and where do virtual reality or other immersive media come in? How can rooms, products, or events be newly staged and what makes these new – often digital – media so exciting? Is it possible to tell stories in a new and different way and how do I address my audience?
As a central outcome of a highly multifaceted and lively discussion, the participants unanimously uttered their need for stronger cooperation – building on the network established in the lab on June 13, is thus one of the most crucial goals to strive for more interdisciplinary exchange on a regular basis in the future.
Lab participants: Sebastian Brauneis (Film director), Alexandra Brückner (VIENNA DESIGN WEEK), Robert Buchschwenter (witcraft), Marie Mayoly (Creative, strategic and multidisciplinary mediator), Vanessa Eder-Messutat (Stage designer), Andi Göltl (Media Apparat), Evy Jokhova (Media artist), Peter Kollreider (hoeragentur), Gregor Ladenhauf and Leonhard Lass (DEPART), Valerie Messini and Damjan Minovski (2MDV), Konstantin Mitgutsch (Playful Solutions), Philip Schütte (Artist, researcher, and creative director), Florian Wiencek (Fluxguide), Annina Zwettler (ARTE)
Lab hosted by Eva Fischer (sound:frame) and Heinz Wolf (Vienna Business Agency)
Short interviews with selected experts may be watched here.
More photos can be found in our galleries on Instagram and Facebook (Day 1 / Day 2).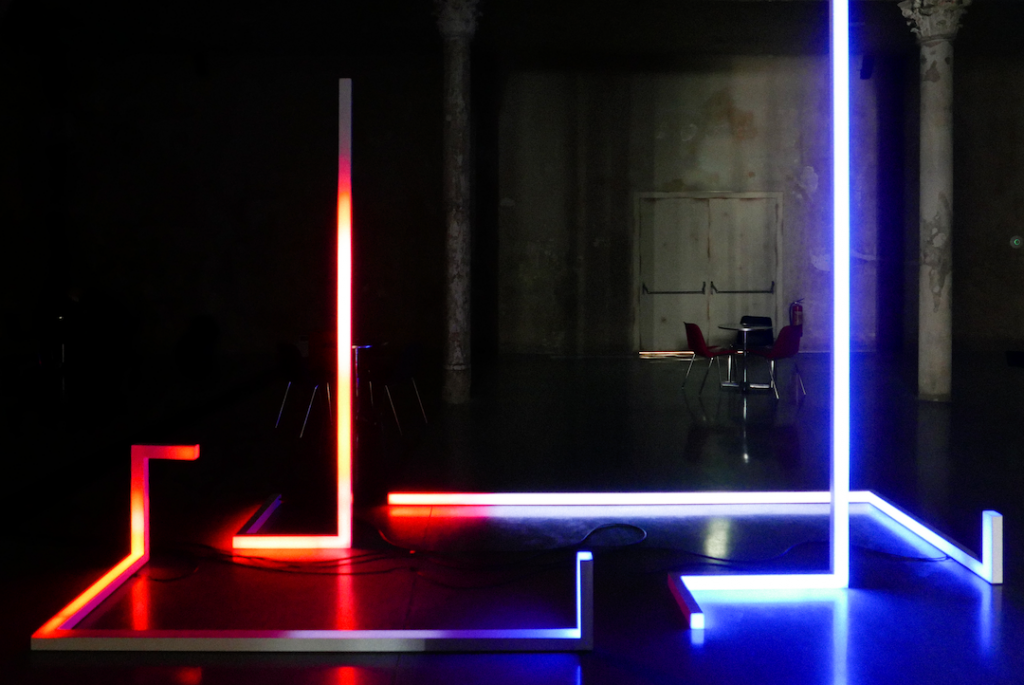 un/framing re_questions. Gerald Moser X Bildwerk
The participants at Creative Days Vienna, realized by the Vienna Business Agency with its creative center departure, are breaking new ground in architecture, design, film, gaming, fashion, music and visual arts. Their work focuses on questions about the impact of current technological and social developments on the creative industries and the ensuing opportunities and challenges.
On 13 and 14 June 2019, they met up at Reaktor in Vienna for talks, labs, networking sessions and tours.
Further details on all events and contents may be found here.