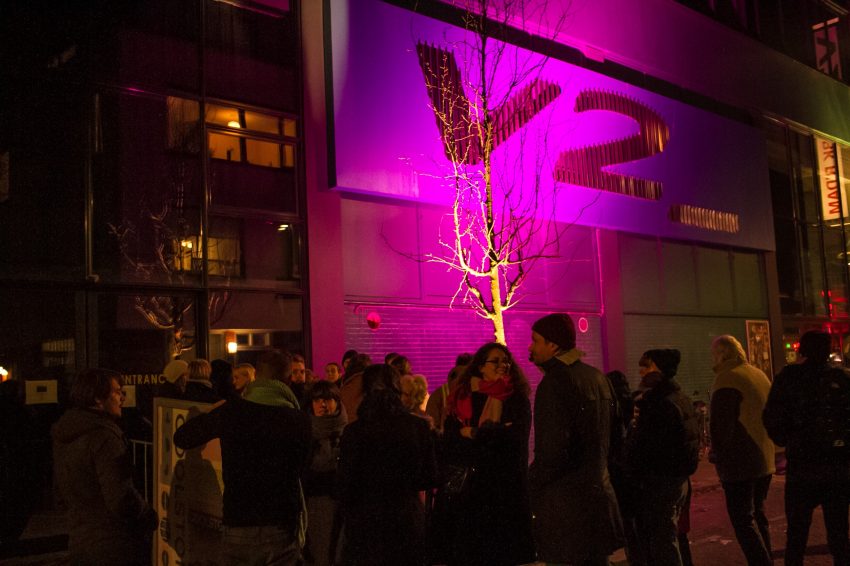 Digital adventures in designing experiences & telling stories.
The Vienna Business Agency – in cooperation with sound:frame and V2_Lab for the Unstable Media – is looking for submissions for the departure Challenge on the topic "Digital adventures in designing experiences & telling stories".
As part of the departure Challenge, three creative professionals from Vienna get the opportunity to present their creative/artistic concept at V2_Lab for the Unstable Media in Rotterdam and at the Creative Days Vienna 2020.
The selected projects get a production budget of EUR 3,000 each for their implementations.
How immersive stories transform (us).
Current technologies challenge our dealings with narration and enable the creation of new forms of (immersive) story-driven content and interactive or multisensory experiences. With the "departure Challenge", we are looking for concepts and prototypes dealing with those new forms.
The aim of the departure Challenge is to explore and foster innovative storytelling techniques and digital strategies of creating new types of content. How does the current artisticpractice use, mix and bend technological tools (such as algorithms, big data, blockchain, AI, machine learning, VR, AR…) in order to create immersive and interactive experiences?
We are looking for project submissions at the intersection of immersive technologies, storytelling and/or experience design.
Please submit your project by November 13 2019 via our application form:
Digital adventures in designing experiences & telling stories.
Die Wirtschaftsagentur Wien schreibt gemeinsam mit sound:frame und V2_Lab for the Unstable Media eine departure Challenge zum Thema "Digital adventures in designing experiences & telling stories" aus.
Im Rahmen dieser Challenge bieten wir drei Wiener Kreativschaffenden die Möglichkeit, einen kreativ-künstlerischen Beitrag am V2_, Lab for the Unstable Media in Rotterdam und bei den Creative Days Vienna 2020 in Wien zu präsentieren. Den ausgewählten Projekten der departure Challenge steht für die Umsetzung ihrer Ideen ein Produktionsbudget von 3.000 EUR zur Verfügung.
Die Einreichung erfolgt in englischer Sprache und mit folgenden Inhalten:
– Konzeptvorstellung (kreativ-künstlerisches Konzept, Tech Rider)
– inhaltliche Relevanz in Hinblick auf die Ausschreibung
– Persönliche Motivation für die Teilnahme
– Beteiligte Personen und deren Erfahrungen im jeweiligen Themenfeld
– Referenzprojekte
– Bildmaterial und Umsetzungsskizze (Datenvolumen: gesamt max. 10 MB)
– Links zu Webseiten und/oder Projektvideos
Bitte reichen Sie Ihr Projekt bis zum 13. November 2019 über unser Antragsformular ein.
Alle Informationen zur Ausschreibung finden Sie hier.

Jetzt einreichen!