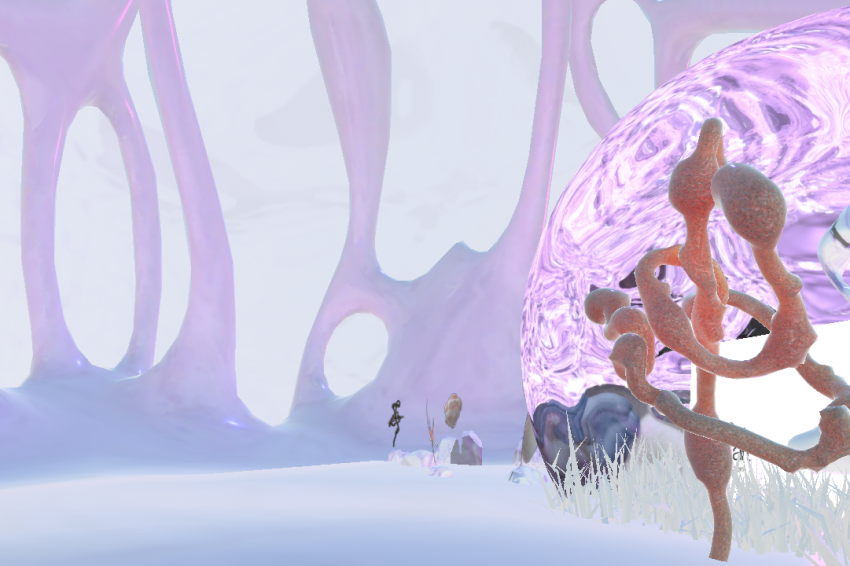 Create a new environment in Web-VR
The Vienna Business Agency – in cooperation with sound:frame – is looking for submissions for the Challenge "Free Spaces. A New Social":
We are looking for concepts that deal with the creation of new environments in Web-VR, focusing on topics like social interaction, artistic production and knowledge exchange.
As part of the Challenge, three creative professionals from Vienna will get the opportunity to present their creative-artistic contribution at the Creative Days Vienna 2021 (5 to 6 May 2021).
In addition, the winning projects will be hosted for 12 months in the newly founded Area for Virtual Art, an online exhibition platform for digital art, culture and virtual get-togethers.
The selected projects are provided with a production budget of EUR 3,000 each for their implementation.
Free spaces. A new social.
In recent months, our lives have shifted strongly towards the virtual and we have acquired the necessary tools for this. These technologies will continue to accompany us in the future and we aim to think beyond their pure functionalities:
How can we design virtual spaces with functionalities that invite us to interact and arouse our curiosity for exchange and experimentation?
Games like Second Life or Minecraft have paved the way for this, while web-based real-time communication platforms like mozilla hubs now offer even more possibilities for designing virtual interaction spaces and avatars.
We are looking for dramaturgical, functional and narrative spatial concepts for virtual environments until 23 October 2020. The technical basis for the implementation is the open source technology mozilla hubs.
Possible topics:
Space to share and exchange know-how
Space to meditate and contemplate
Space to socialise and have fun
Space for embodied learning
etc.
Informationen zur Challenge und Bewerbung in Deutsch
Picture: © Martina Menegon, Enrico Zago – areaforvirtual.art