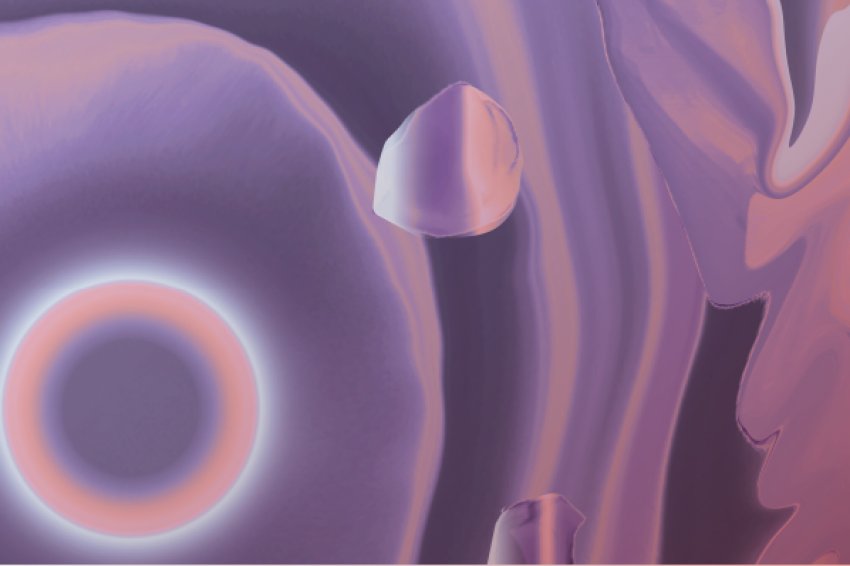 Test_Lab: Social Distancing – Virtual Bonding presents artistic research questioning whether and how current technologies enable us to remain virtually connected to each other in times of physical distancing, or whether it is possibly to build new international networks and communities with these technologies. The works presented will be focusing on contemporary ways of exhibiting and performing in the virtual.
Test_Lab: Social Distancing – Virtual Bonding is presented in collaboration with Vienna's CIVA Festival. The event will be hosted by Florian Weigl together with the Viennese CIVA Festival curators Eva Fischer, Martina Menegon and Angie Shahira Pohl.
The Test_Lab is a follow up to CIVA's week long event-series Social Distancing – Virtual Bonding, that took place in February 2021. The programme at CIVA included a virtual exhibition, a three-day discourse program with international talks, workshops and performances, four live concert evenings, two film screenings, a digital wellness day, as well as a comprehensive mediation offer including theme-oriented CIVA Ambassador Groups, numerous tours, and workshops. The outcomes of the explorations undertaken during the event series in February are presented at the Test_Lab Social Distancing – Virtual Bonding.

Artists
Subscribe to join this online event here. You will receive the link on the day of the event.
Test_Lab
Test_Lab is a public events series organized by V2_ that provides an informal setting for the presentation, demonstration, testing and discussion of artistic research and development.
V2_Lab for the Unstable Media
V2_, Lab for the Unstable Media is an interdisciplinary center for art and media technology in Rotterdam (the Netherlands). V2_ presents, produces, archives and publishes research at the interface of art, technology and society. Founded in 1981, V2_ offers a platform for artists, designers, scientists, researchers, theorists, and developers of software and hardware from various disciplines to discuss their work and share their findings. In V2_'s view, art and design play an essential role in the social embedding of technological developments. V2_ creates a context in which issues regarding the social impact of technology are explored through critical dialogue, artistic reflection and practice-oriented research.
CIVA Festival
CIVA, Vienna's new media art festival (hosted by the platform sound:frame), aims to show the potential of artistic approaches in interaction with science, technology and sociopolitical issues. At the core of the festival is the desire to build a strong network, to be a well-functioning platform for a growing international community, and to create joyful, low-threshold access for visitors of all backgrounds.
"CIVA was born of a strong desire to show what current media art is and always has been: Media artists deal with issues that come from the heart of society. They critically question how we deal with the media that we ourselves have created. Media that shapes people and social contexts. Media that sometimes throws us off balance. CIVA is in equal parts a festival for these artists and a festival for a society that is interested in thinking and shaping. Because in the last year especially, the digital and the virtual have helped us to stay connected on many levels. Around CIVA, for example, a wonderful collective has formed that has managed to realize a festival in just four months, even though some people on the team have never seen each other in the physical."