Pixel, Bytes + Film
Digital + Virtual Film Beyond Conventional Formats
The Austrian Federal Ministry of Arts, Culture, Civil Service and Sport (BMKOES) supports innovative film formats and emerging artists with excellent synergy potential for the music and performing arts sector.
In the context of CIMIx 2023 the BMKOES presents a selection of experimental films and interdisciplinary artworks that were created in the course of the "Pixel, Bytes + Film" funding programme during the last four years.
An exhibition, a short film program, and several artist talks will provide an insight into he latest developments in the digital arts, the distinctive artistic outcome of the programme and its potential benefits for an industry reaching out to new audiences and finding new ways of distribution.
Curated by Eva Fischer (sound:frame)
EXHIBITION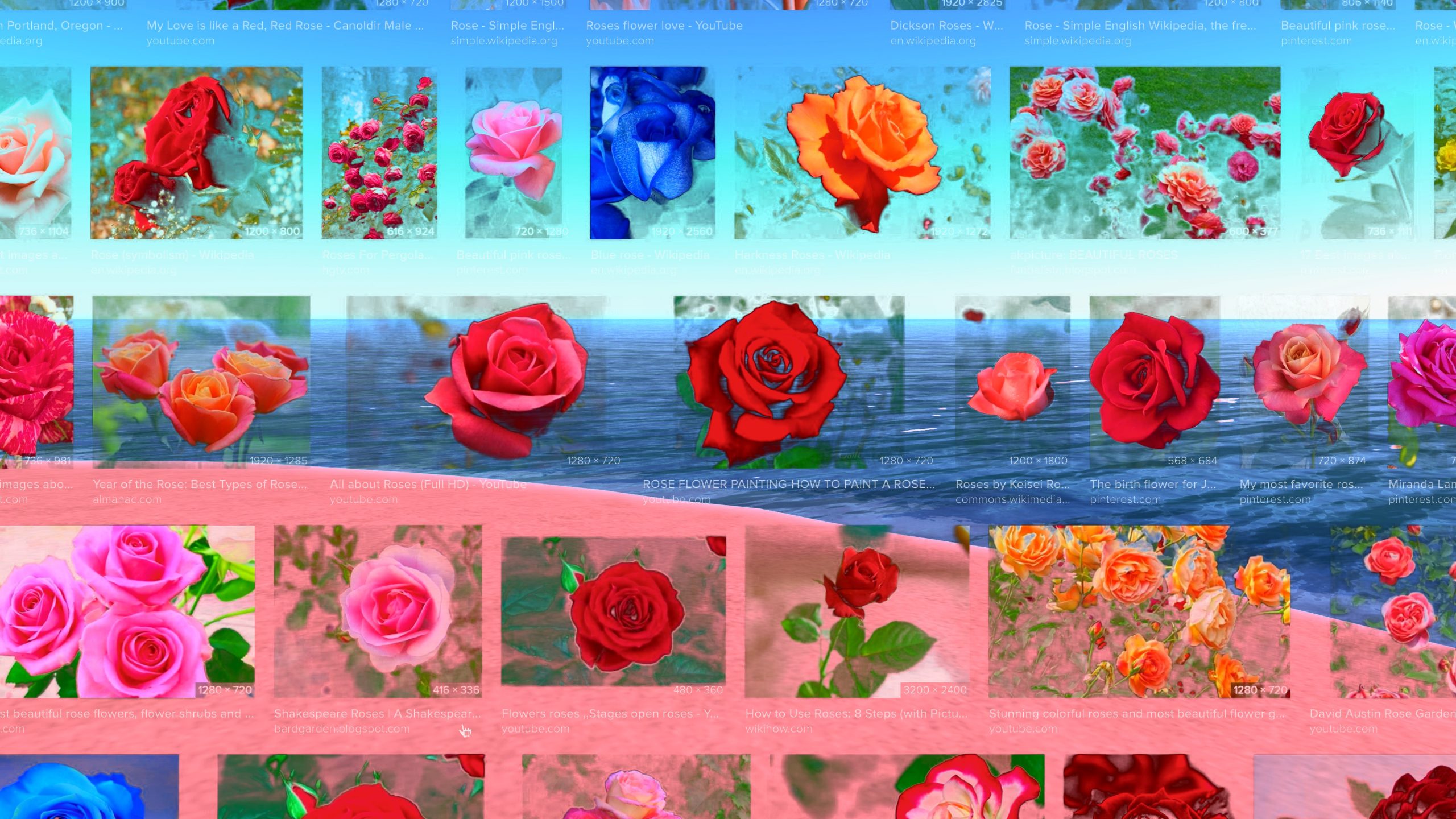 Gloria Gammer
»WENN DIE WELT ZU ENDE GEHT, WERDE ICH DICH GELIEBT HABEN«
Video
When the earth goes up in flames, Andy escapes into the Digital World. By the means of a mind upload, they embody as a digital copy of themselves. However, something is different. And Andy is not sure exactly what. But the digital world assures them that everything is superb here, Andy just has to comprehend it. As Andy finds out what exactly is missing, they want to leave. But finally they come to realize that this Digital World has no way out. WHEN THE WORLD COMES TO AN END, I WILL HAVE LOVED YOU is a retrofuturistic machinima-multi media-pop-meditation about existence after the apocalypse. It has mainly been recorded in the world`s second metaverse, Second Life, created by a female team.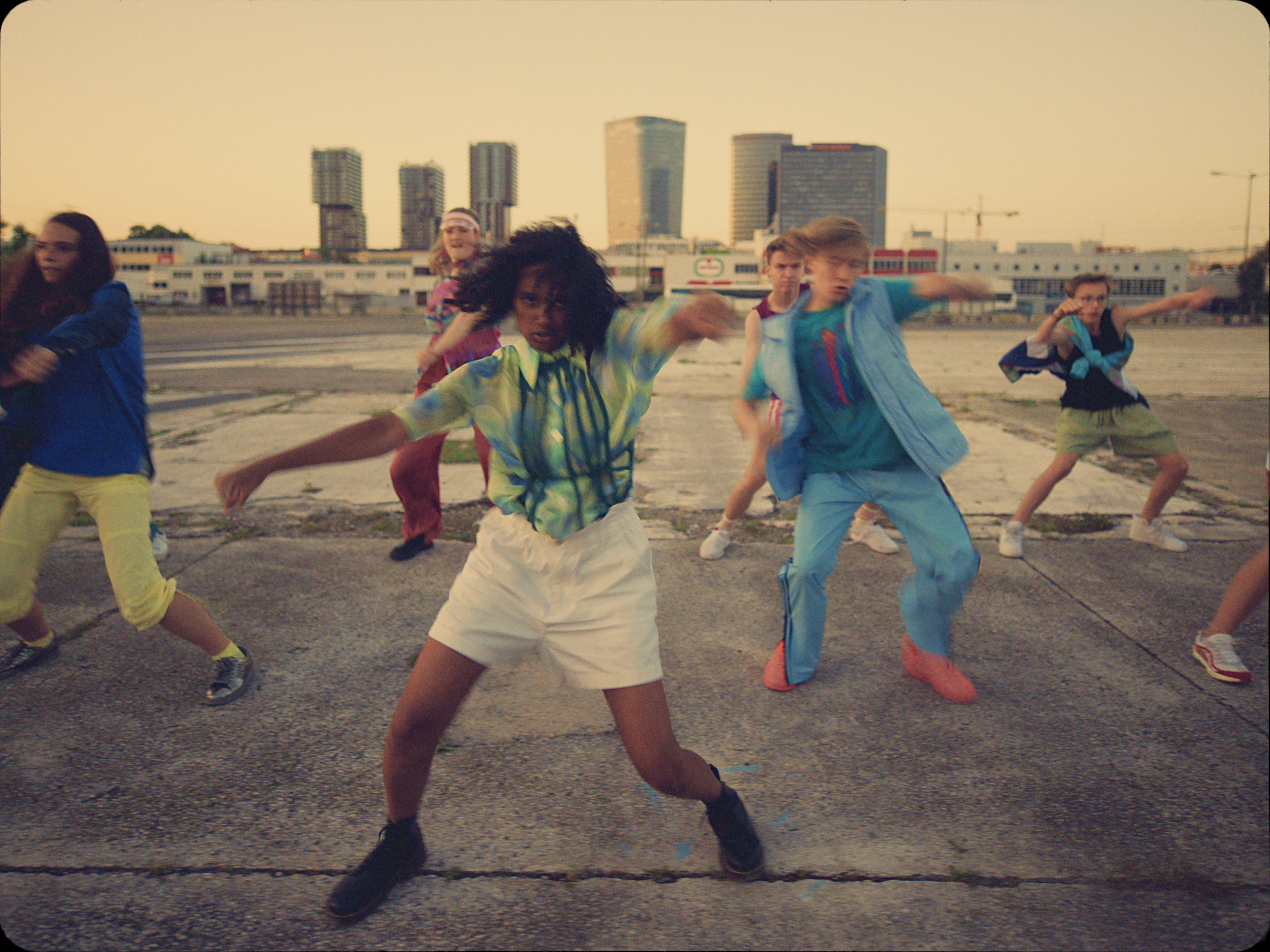 Marie-Therese Hildenbrandt
»STANDORT«
Kerosin95 featuring ArriOla Tanzstudio
Video
+
Making Of
By Romina Achatz
Video
The music video for Kerosin05 Standort was a collaboration with the ArriOla dance studios and was involving next to Kerosin95 80 dancers and performers.
The idea was to get all those young dancers moving again after all the long lock downs in order to give them a chance to involve them into film shoots.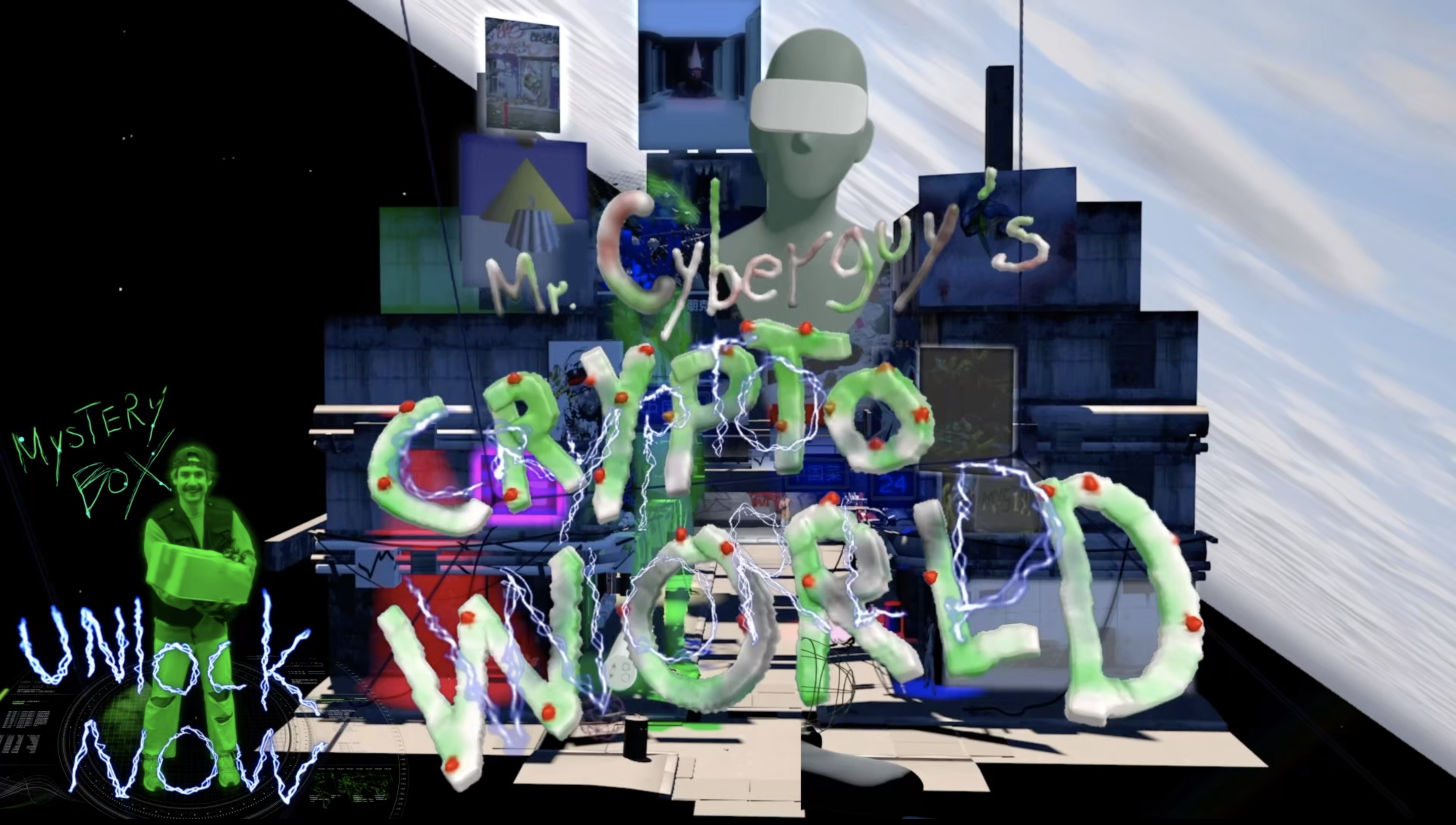 Philipp Pess
»The Ether Smiles«
Installation
The film is set in an alternate reality in which the so-called Millennium Bug has a significant impact on history at the turn of the millennium. Within the utopia of a peaceful world, the story is about an NFT gallery owner once celebrated by the art world.
The tragicomic story of a failed art dealer trying to revive the NFT market world unfolds in an abstract way in front of the audience.
The film can be interpreted as a psychoanalytical journey in which people lose themselves in their virtual images. An inexorable path towards a disembodied society crystallizes in the course of the film. Towards the end of the film, only artificial intelligences developed by humans remain in the reality of the protagonist, which now inhabit the sky as digital "clouds.

PICKS
»Make you need me«
VR Music video for 5KHD
"Make you need me" is a VR – music video for the avant-garde pop band "5k HD". A rocket transports you with tons of electronic waste to a garbage dump in space. Weightlessly you float through trash like broken TVs, cell phones and electronic toys. Like an artificial intelligence, the devices come to life and play a desperate love song for you. In the process, the song is broken down into its audio tracks, which you can explore in 3D space. Finally, the rocket opens and you land with the junk on an infinite garbage dump orbiting the planet Earth.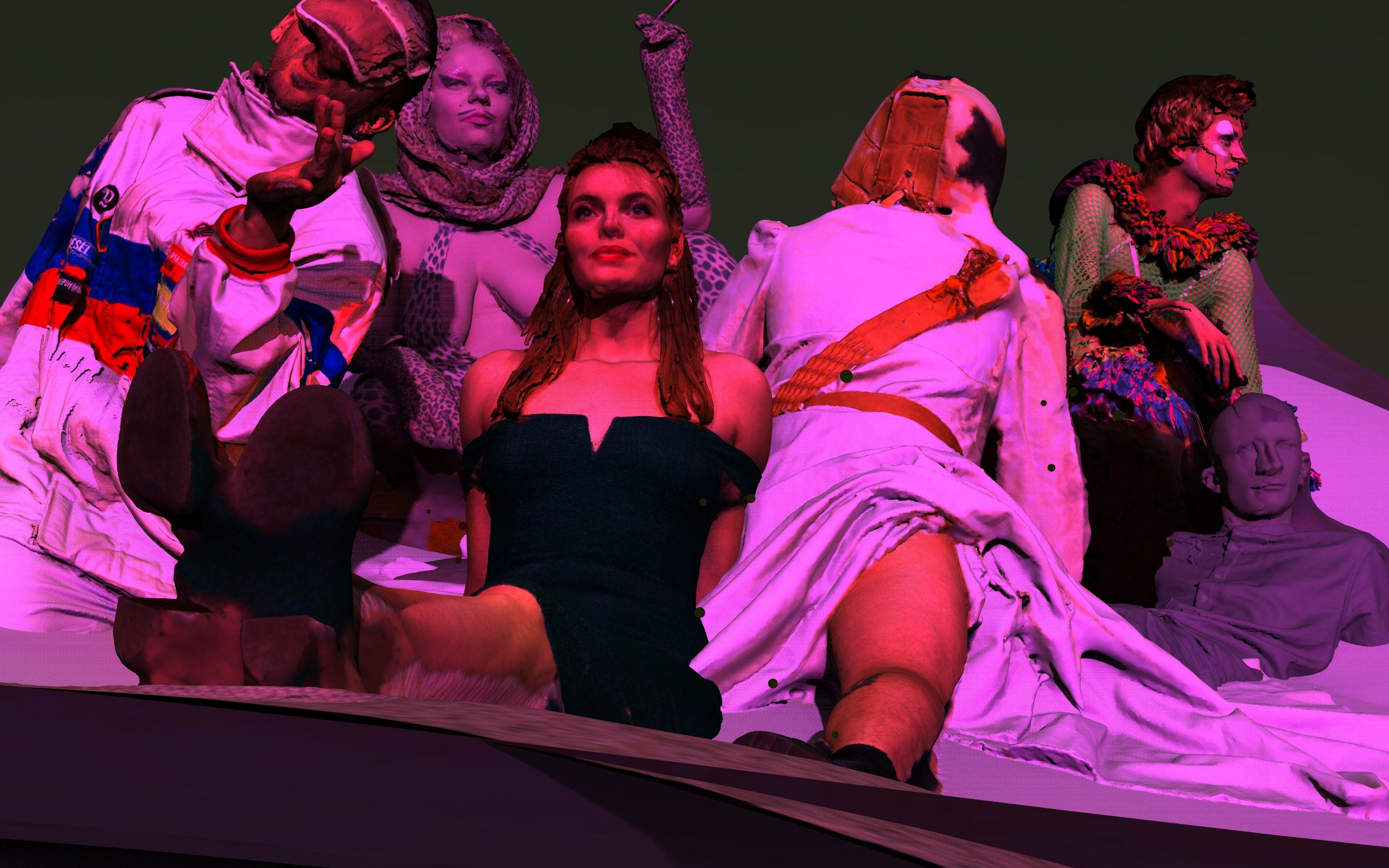 Rebecca Merlic
»GLITCHBODIES«
Game
Portals of Glitch suck you into an eternal loop of experiencing bodies, minds and thoughts. The game is a safe platform for an infinite number of non-heteronormative gender positions which share a meaning of queer in the sense of political attitude towards critique of power and a life beyond heteronormativity. The game engine creates safety by ritualizing the celebration of all protagonists within the world, as a mother would. This generates and opens up new perspectives for the player, for you. "We refuse to be moulded into the hegemonic form of a binary body." The world within a world is instantly familiar, full of ambitions, wishes and desires through strong and sensitive collaboration with the all-important issue of all-gender-equality, gender transformation and definition of gender. As more protagonists gather in GLITCHBODIES the resolution of gender in the world rises higher and higher.
Claudia Puck, Sebastian Pichelhofer, Sebastian Postl & Team
»Our Earths VR«
VR Experience
Looking back in a few hundred years, how will humanity have prevented the collapse by climate crisis, resource scarcity, species extinction and exponential growth? This project creates a
science-based utopia – the success story of mankind – as an immersive 3D experience with an atmospheric soundtrack in a virtual reality experience.
An immersive timelapse of the future.

Uwe Brunner, Joan Soler-Adillon, Bettina Katja Lange
»The Smallest of Worlds – A Social Landscape of Collected Privacy«
Virtual Reality Experience
The Smallest of Worlds – A Landscape of Collected Privacy is an immersive archive composed of people's most personal places and intimate moments during their home quarantine and self-isolation.
Our living spaces are not only places of refuge and comfort, they also serve as our archives, preserving our stories and precious memories.
In these days of global pandemic quarantine, our private spaces have acquired an unusually high priority; they have become indispensable places of retreat. We have become accustomed to new domestic rituals, identified different living needs and experimented with new home activities. Paradoxically, it was a moment in time that united us all, even if we experienced it separately.